Concentrated Pentair dry chlorination pellets offer a convenient, economical and safe alternative to harsh, hard-to-handle liquids. Each product is formulated to get the best possible performance for annual water well chlorinating to shock chlorinating or working with a Well PRO™ or Land-O-Matic™ Chlorinators.
Dry Chlorine Pellets 3.5 lb container $60.00 each or $45.00 each on orders 3 or more
Dry Chlorine Pellets 35 lb pail $340.00 each
FEATURES & BENEFITS
Usable for shock treatment or everyday chlorination
70% concentrated for effective chemical action.
Lasts longer than liquid chlorine
Easy to add and handle – eliminates spills on clothing or skin irritation
Containers approved for safe travel
Certified by NSF International to ANSI/NSF Standard 60 for use with potable water.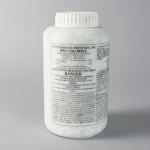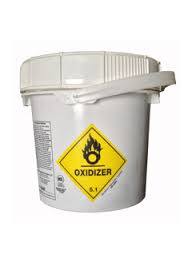 Dry Pellet Chlorinator
We offer the best dry-pellet dispenser on the market, the very popular Well Pro system.
Operation of the chlorinator is simple. The unit is wired into your well pump's electrical supply so that it runs while the pump runs and shuts off when the pump shuts off. As it runs, it drops one to three (adjustable) small chlorine pellets into the well per minute. The highly concentrated pellets sink into the well and dissolve slowly, killing bacteria and cleaning up iron and sulfide problems. When the water leaves the well, it passes through a backwashing filter (usually carbon) for removal of oxidized particles and final polish. If a carbon filter is used, the chlorine will also be removed, so that the water that enters the home will be very clean and chlorine-free.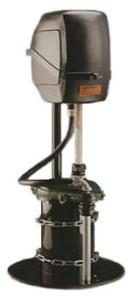 Stenner Pumps
Sunaqua offers the complete line of highly reliable peristaltic chemical feeders with output ranges from 0.2 gallons per day (0.6 liters) to 170 gallons per day (514.8 liters) depending on model and application. Models are available as fixed output units or with single and dual adjustable outputs utilizing a patented adjustable feed rate mechanism. Output is controlled by tube size, feed rate setting and rpm.